Verizon Needs to Get Its 4G LTE Act Together
You may have heard. Verizon suffered another nationwide 4G LTE outage, the second in December. Customers with 4G LTE devices were unable to get data and were without it for a solid 16 hours from the looks of things. Not good for Verizon, and even worse for the customers that have bought into Big Red's next-generation network, a network that the carrier has been flaunting in the last couple of weeks.
200 million people this.
190+ markets that.
Let me just say this. Verizon is extremely lucky. And that's because even if people wanted to pay the ETF fee and leave, and after this happening five times in 2011 I wouldn't blame anyone for doing just that, they really have no where to go.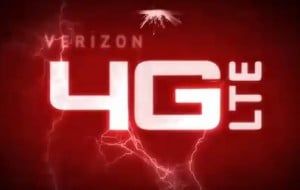 They either head to AT&T's LTE network which has miniscule coverage, MetroPCS' 4G LTE network which is a glorified 3G network, or move to Tuscon and hop on Cricket's LTE network.
Yes, Verizon is king in the land of 4G LTE but that won't last forever.
AT&T is going to be rapidly expanding its network in 2012 and while it won't catch Verizon, it will likely have a solid network deployed by the time the next iPhone, which is presumably LTE in nature, comes out.
In addition, Sprint is going to be rolling out its 4G LTE network in 2012 and maybe, now that the merger is over, T-Mobile will also think about rolling one out as well.
Right now, there are zero options, next year there will be more and Verizon won't be able to afford mistakes like this.
Yeah, I realize the network and technology are new. But it's not like it came out yesterday. It has been out for a year. And it's not like these phones are in any way cheap. People are forking over a premium for this service and they should be getting premium service. Not a shoddy one. Isn't the terrible battery life found on most if not all 4G LTE devices enough torture as it is?
And let's be honest. The network itself is not the only thing that Verizon needs to work on before the competition arrives.
How about working on that communication that I have already pleaded for the carrier to work on?
16 hours of down time and from what we gather, the carrier said absolutely nothing to its customers. Nothing on the forums, nothing on Twitter. Silence. That might even be more ridiculous than the outage itself.
With the money that people are spending on these devices, you'd think that Verizon would taking care of them.
I guess not.
Maybe I'm still frustrated with the terrible battery life on my Galaxy Nexus but this really grinds me and if there were other places to turn, I would definitely start looking at my options.

This article may contain affiliate links. Click here for more details.