Verizon Nexus 6 Release Date Inches Closer
Since first being announced back in October we've all known Google's new Nexus 6 was headed to Verizon. The first Nexus smartphone offered by the carrier in years. At least according to Google. Since then however not a peep from Google, nor Verizon has surfaced, until today. This afternoon new Verizon Nexus 6 release details have arrived.
Google's impressive Android 5.0 Lollipop powered Nexus 6 has been available in the United States since November after being unveiled as a device coming to all US carriers, but it's still missing on one, Verizon. A rumor in early January said it was coming in mid-February, and that may have been accurate.
Read: Nexus 6 Review
As it stands right now the Nexus 6 is available from Sprint, AT&T, T-Mobile and US Cellular, with one major and extremely important carrier holding out. Verizon will also offer the Nexus 6, at least according to Google back in October, but absolutely no release date details have arrived. Today though, Verizon has finally added the Nexus 6 to its website, and says it's coming soon.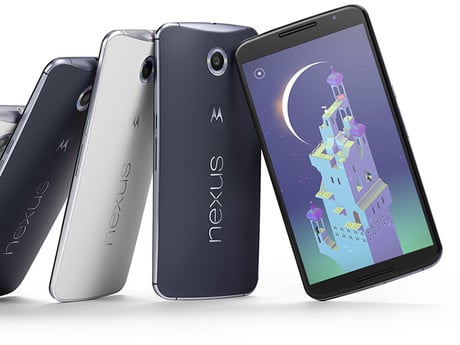 The new Nexus 6 was announced back on October 15th along with the Nexus 9 tablet, a Nexus Player, and the completely redesigned and improved Android 5.0 Lollipop software update. After pre-orders started, Sprint released it first after a delay by T-Mobile, then AT&T, and finally US Cellular released it in early December.
Since then we've yet to hear anything from Google or Verizon regarding a release date, and rumors have been rather light too. Aside from the one rumor mentioned above, which could prove to be accurate, potential buyers have had nothing to go on, until today.
The image above comes right from Verizon's website, showing the Verizon Nexus 6 as "coming soon". Sadly that's all the details we have, with no further information. If a release date in mid-February is planned however, it's likely that Verizon will make an announcement in the coming days, or before the end of the week.
Typically Verizon releases smartphones on Thursday, so we could see a formal announcement in a few days, or it could just randomly finally go up for sale. They do have an area where buyers can sign up for updates by entering in their email, which may be the best way to learn additional details ahead of any potential Verizon Nexus 6 release date.
Read: 80 Best Nexus 6 Apps
As a reminder, the Nexus 6 from other carriers works just fine on Verizon, as long as you have a SIM that's already enabled on Verizon. The Nexus 6 comes with a 5.96-inch Quad-HD display, 3GB of RAM, 32 or 64GB of internal storage, and starts at $649 or $699. Most likely we can expect a $299 on contract price from Verizon, not to mention Verizon Edge, but should know more in the coming days or weeks.
If you've still been debating whether or not a huge Nexus 6 is something you're interested in, check our our Nexus 6 Review: One Month Later for our thoughts after using the big phablet for an entire month.
We'll keep an eye out for more details or rumors, and report back once we know more about the Verizon Nexus 6 release date.

As an Amazon Associate I earn from qualifying purchases.