Verizon Nexus 6 Release Rumors Swirl
The Verizon Nexus 6 release date has been a complete mystery since Google first revealed the phone back in October, and with rumors swirling we now have a new release date in sight. When it was first announced back in October Google confirmed the Nexus 6 was headed to all major US carriers, including Verizon Wireless. The first Nexus smartphone offered by Verizon in years.
Google's impressive Android 5.0 Lollipop powered Nexus 6 has been available in the United States since November after being unveiled as a device coming to all US carriers, but it is still unavailable on Verizon. A rumor in early January said it was coming in mid-February, and earlier this month one leak surfaced claiming it would be released today, February 26th. Today we have new reports suggesting it will arrive sometime in March.
Read: Nexus 6 Review
As of right now the Nexus 6 is available from Sprint, AT&T, T-Mobile and US Cellular, with one major and extremely important carrier holding out. Verizon will also offer the Nexus 6, at least according to Google back in October, but absolutely no release date details have arrived. Earlier this month we received our first break, with Verizon adding the Nexus 6 to its website saying it was coming soon, and now some sources are claiming the release has been delayed.
According to new details that have surfaced today, which was the original rumored release date, the Verizon Nexus 6 release has been delayed and now it won't be available until mid-March. It appears as if the relationship between Google and Verizon isn't getting any better, and the company continues to delay the launch as long as possible.
We've seen countless leaked photos showing a Nexus 6 complete with Verizon branding, so we know it's coming soon, not to mention it's on their own website. However, when is still anyone's guess. Carrier branding and logos aside, many prospective Nexus 6 buyers have eagerly been waiting for the smartphone to finally be released on Verizon Wireless. The Nexus 6 is expensive, costing $649 or $699 for the 64GB version, so getting it on contract has been something many are waiting for, and it looks like the wait is almost over with a release rumored for March 12th.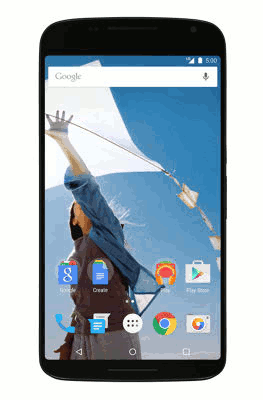 The image above is the latest leak, a full 360 degree view of the Nexus 6 we all know and love, but with Verizon's logo all over it. According to Droid-Life Verizon employees have been told the "expected" release date for the Verizon Nexus 6 is now set for March 12th. It will cost the usual $649 or $699 outright for the 32 or 64GB version, and they'll carry the 32GB model for $249 with a new 2-year contract. We're also hearing buyers will get six months of Google Play Music All Access free with their purchase.
Read: 80 Best Nexus 6 Apps
As a reminder, the Nexus 6 from other carriers or purchased unlocked on Amazon works with Verizon, as long as you have a SIM that's already enabled on Verizon. They won't register a SIM for a device they're not offering. As a quick refresh, the Nexus 6 comes with a 5.96-inch Quad-HD display, 3GB of RAM, 32 or 64GB of internal storage, and starts at $649 or $699. Not to mention a $29.16 price with Verizon Edge.
If you've been debating whether or not the huge Nexus 6 is something you're interested in, check our our Nexus 6 Review: One Month Later for our thoughts after using the big phablet for an entire month. For now we've still yet to hear anything from Google or Verizon, but the Nexus 6 should finally be available from the carrier soon, making the Nexus 6 release complete in the United States. Now we can all start waiting for Android 5.1 Lollipop updates.

As an Amazon Associate I earn from qualifying purchases.