Verizon Nexus 7 Reportedly Arrives Next Week
When Google released the new Nexus 7 (2013) last year the initial announcement suggested it was coming with full 4G LTE support from multiple US carriers. Sadly that never happened, and Verizon support is about to finally arrive.
For whatever reason Verizon wouldn't certify Google's new Android tablet for use on its 4G LTE network, and later confirmed a certification process and Android update was needed before they'd greenlight Google's tablet. Well, here we are 6 months later and it sounds like Nexus 7 owners may soon be able to use Verizon 4G LTE without jumping through hoops, and Verizon will be selling the tablet themselves according to Droid-Life.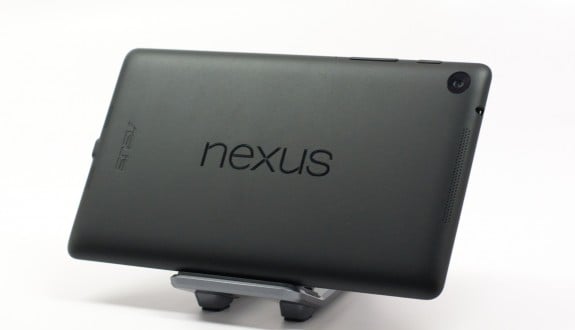 Google's Nexus 7 tablet offers an Android 4.4.2 KitKat experience all in a beautiful 7-inch 1920 x 1080p full HD tablet. You'll enjoy a quad-core Snapdragon processor with 2GB of RAM, and it comes in 16 or 32GB storage configurations and wireless charging built in.
The Nexus 7 with 4G LTE support runs $349 from the Google Play Store, which is still one of the best all-around Android tablets available, and now you'll be able to get it from Verizon Wireless locations.
Read: Nexus 7 Review
Current Nexus 7 owners can use the slate with Verizon, but you had to already have a capable SIM card to insert, as Verizon wasn't allowing customers to get a new SIM for the Nexus 7. We're not sure exactly what the problem was with Google and Verizon, but it could finally be all cleared up next week.
This is only a rumor now, but we're hearing possibly as soon as February 13th is when Verizon's own retail channels will start offering, and allowing the Nexus 7 to use its 4G LTE network. We'll update once Verizon makes the news official.

As an Amazon Associate I earn from qualifying purchases.