Verizon Nokia Atlas Appears in Leaked Image
Verizon may sell the Nokia Atlas Windows Phone 8 device this holiday shopping season, joining AT&T and T-Mobile as a Windows Phone 8 carrier.
A new photo posted by @evleaks on Twitter shows an unannounced Nokia phone with Verizon branding. The phone is likely the rumored Nokia Atlas. The phone doesn't look like the Lumia 920 or the 820, more like the Lumia 710 from the previous generation of Nokia phones.
According to The Verge this phone could come to Verizon as the Nokia Lumia 822. The mid-range phone has a 4.3-inch screen like the 820 and the T-Mobile exclusive Lumia 810. If the screen it the same it will have an 800×480 display which will make the Lumia 822 decidedly a mid-range phone.
Read: Windows Phone 8 Roundup: The Future of WP8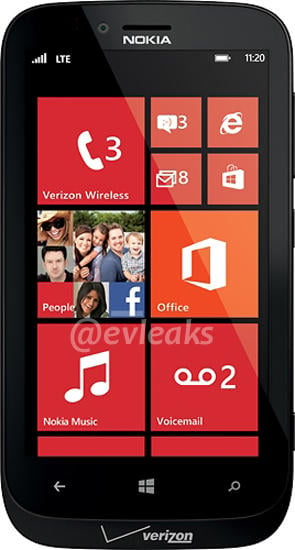 We will likely hear more about the Nokia Lumia 822 in the coming weeks as the release of Windows Phone 8 draws near. Microsoft will hold an event on October 29 to fully launch the mobile OS, and it will likely come to market in early November. This phone could launch at the same time as other devices in the first wave.
We don't know if Verizon will get a high-end Nokia device in the first wave of Windows Phone devices yet, we only know that Nokia's flagship Lumia 920 is exclusive to AT&T in the U.S. Verizon will receive at least one high-end Windows Phone 8 device, however.
Verizon will likely carry the Windows Phone 8X by HTC when the phone launches in November. As a Microsoft "Signature" device, the Windows Phone 8X is the one high-end Windows Phone 8 device that will appear on multiple carriers.
There's also the possibility that Samsung will make a version of the ATIV S for Verizon, there's no new information about a Verizon ATIV S at this time.