Verizon Offers Little Clarification on Killing Unlimited Data
Yesterday, Verizon CFO Fran Shammo dropped a bomb on owners of grandfathered unlimited data plans saying that the company would be killing those in favor of shared data. Shammo's announcement though was unfortunately light on the details. Today, Verizon has released a vague statement promising to clarify that policy change when its shared data plan gets closer to launch.
Shammo made it clear that the company will no longer be offering unlimited data to those moving to 4G LTE data plans once shared data arrives sometime this summer. However, Shammo wasn't very specific about any of the details in regards to the policy change.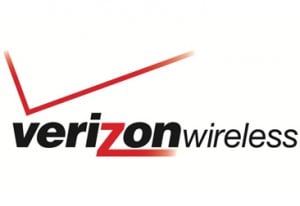 In fact, it now sounds like he may have jumped the gun a little bit.
Verizon has released a statement saying that it will be announcing policy changes, should they occur, well in advance of them actually rolling out which will give customers time to weigh their options.
Here is Verizon spokesperson Brenda Raney's entire statement:
As we have stated publicly, Verizon Wireless has been evaluating its data pricing structure for some time. Customers have told us that they want to share data, similar to how they share minutes today. We are working on plans to provide customers with that option later this year.

We will share specific details of the plans and any related policy changes well in advance of their introduction, so customers will have time to evaluate their choices and make the best decisions for their wireless service. It is our goal and commitment to continue to provide customers with the same high value service they have come to expect from Verizon Wireless.
What this means is that Verizon customers with expiring contracts who were hoping to upgrade to unlimited data still have no idea how much time they have. It also means that those on 4G LTE contracts with unlimited data still have no idea where they stand either.
Verizon has said summer for shared data so it could definitely be a tense month or two for those on the bubble.
The carrier's shared data plan, something that rival AT&T has confirmed as well, will allow for multiple devices to pull from a bucket of data.
Verizon still has no shared pricing of the data plan although it has been rumored to cost $9.99 per device.
AT&T, for its part, has not yet announced when it will begin offering a similar plan but it's safe to assume that it will likely have it in place around the time that Verizon implements its offer

As an Amazon Associate I earn from qualifying purchases.