Verizon Prepaid Plans Now Offer iPhone Support, More Data
Verizon announced a new set of prepaid smartphone plans today that support the iPhone and offer greater choice for Android smartphones as well as more data, but restricts user to 3G.
The new Verizon prepaid plans start at $60 for 500MB of data and $70 for 2GB of Data. Both plans offer unlimited minutes and unlimited texts.
The best news in this plan is that customers can now bring an old smartphone to Verizon to use it on a prepaid plan. This means a new Verizon customer could buy or get an iPhone from a friend or family member and activate it with a prepaid plan on Verizon. This also means it is possible to get Verizon prepaid service on a higher end Android device like the Galaxy S3.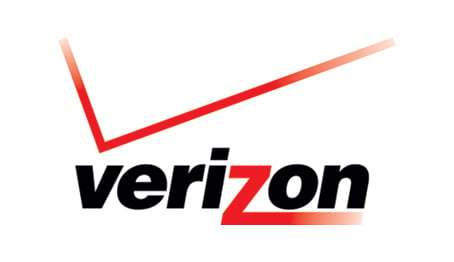 Verizon prepaid plans don't require a two-year contract like the standard Verizon plans,  but there are restrictions. Verizon sells fewer devices aimed at the prepaid users and the Verizon prepaid plans do not offer a mobile hotspot option.
The Verizon prepaid plan remains limited to 3G, even with a 4G LTE equipped phone like the Galaxy S3 or iPhone 5, but for first time smartphone owners looking at a low data limit this may be an attractive offering.
Verizon Prepaid vs. Verizon Contract
The cheapest Verizon contract plan starts at $80 a month for 300MB of data, and to get up to 2GB of data users will need to pay $100 a month.
By comparison the new prepaid plans offer 500MB of data for $60 a month and 2GB for $70 a month.
This means users can save $240 to $360 by picking a prepaid plan, assuming they bring their own phone from home. Users who need to purchase a phone may find a better deal on the contract plan.
For the extra monthly fee users get a mobile hotspot option and access to faster 4G LTE speeds, as well as cheaper on-contract smartphone pricing.
Verizon Prepaid vs. Straight Talk
Verizon prepaid pricing is more expensive than Straight Talk, which starts at $45 a month for an unlimited data plan, though data limits are actually capped around 2GB a month.
Read: Straight Talk Review
Verizon is more expensive than Straight Talk, but it is known for better customer service. Check out these 7 facts to know before getting the Straight Talk iPhone 5.
Stay tuned to see how Verizon pre-paid plans stack up to T-Mobile's $30 a month plan, Red Pocket Mobile and others.

This article may contain affiliate links. Click here for more details.