Verizon Preparing for New Upgrade Policy in Anticipation for iPhone Launch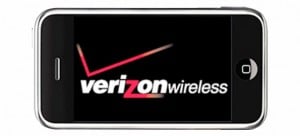 U.S. carrier Verizon Wireless may be making some amendments to its devices upgrade policy, phasing out the new every two year program and some other popular upgrade deals in anticipation for launching the iPhone. The stricter upgrade policy perhaps is designed so that the carrier won't lose money while subsidizing the Apple flagship smartphone to customers at a discounted on-contract price.
According to IntoMobile, the carrier will no longer be offering the New Every Two Years program beginning on January 16th. That program was available to customers on a minimum plan of $34.99 who have fulfilled 20 months of a 24-month contract. Under the old terms, customers would receive a promotional discount on phone prices when they upgrade. Customers with New Every Two Years promotion must take advantage of the offer within 6 months or else they would forfeit said offer. Also eliminated from the carrier's offering is discounted promotions to customers on a new phone after they have completed a 1-year term.
Also, the carrier will be more stringent on its warranty replacement policy. Handsets that are sent in or turned into stores for warranty services must not have any user-inflicted or caused physical damages. If the handset has caused not by manufacturing defect, Verizon may assess a $150 or $300 fee for those handsets that need warranty replacement.
While IntoMobile speculates that the warranty policy change may be a pre-emptive effort in trying to reduce the number of iPhone claims due to user abuse, this may not be entirely true as Apple typically handles warranty services for the iPhone. In the case with AT&T, which has to this day has an exclusivity on the iPhone, Apple handles all warranty claims and the same may be true with Verizon Wireless when the device launches on its network. Rather, this may be an effort to prevent users from abusing the smartphone warranty exchange service for smartphone devices in general, especially high-end Droid and Android handsets.
The new policy will require customers to fulfill a minimum of 20 months of their 24-month contract before they can upgrade.

As an Amazon Associate I earn from qualifying purchases.