Verizon and LG Team Up with Optimus Vu to Challenge Galaxy Note
It looks like Verizon Wireless is readying its own challenger to AT&T's Samsung Galaxy Note, which was also recently confirmed for T-Mobile as well, in the form the LG Optimus Vu phablet. The device was recently spotted with Verizon's logo on the front and a 4G LTE moniker in Verizon styling on the rear. And instead of the international model, which launched with Android 2.3 Gingerbread, the LTE-capable Optimus Vu that will be heading to Verizon will come with Android 4.0 Ice Cream Sandwich.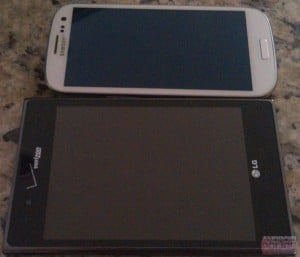 Photos of the device first appeared on Android Police and the publication states that its source is reliable.
The Optimus Vu will be a larger device for many as it does not have the standard Android HD resolution. Instead, with a 4:3 aspect ratio, the device will be more aimed at tablet use, than phone calling, as it will be a wider, larger device than the competing Galaxy Note. The aspect ratio may be more conducive to productivity and reading e-books and magazines than for multimedia consumption as it isn't in a 16:9 aspect ratio.
The screen has a 1024 X 768 resolution on a 5-inch display, compared with the 1280 X 800 on a 5.3-inch panel on the Note. The Optimus Vu will utilize an LCD IPS display rather than the Note's HD Super AMOLED screen technology.
Specs include a dual-core Snapdragon S4 processor alongside 1 GB RAM and 32 GB internal storage. There will be a rear 8-megapixel camera and front-facing 1.3-megapixel camera along with a stylus.
The Optimus Vu was initially showcased earlier this year at the Mobile World Congress trade show.
With AT&T and T-Mobile with the Galaxy Note and Verizon with the Optimus Vu, it appears that Sprint is only one lacking a phablet at this time.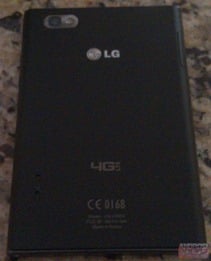 As an Amazon Associate I earn from qualifying purchases.