Verizon Preps Samsung Stratosphere 2, LG Spectrum 2 for Launch
Though Verizon Wireless still has not announced the Samsung Stratosphere 2 nor the LG Spectrum 2, both devices are beginning to appear in more leaks. These devices will be updated second-generation models with the former bearing a keyboard and the latter being a high-end option from LG.
The Samsung Stratosphere II appears similar to the original Stratosphere and will launch with a landscape-oriented sliding keyboard. The device appears to retain the same 4-inch Super AMOLED display and will launch with 4G LTE support alongside a Qualcomm Snapdragon S4 processor. Not much else is known about the device.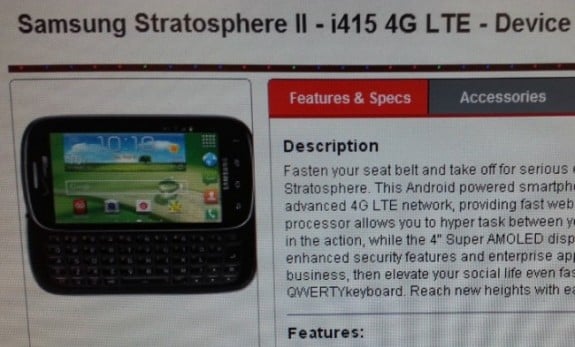 A leaked equipment guide screenshot posted on Droid-life reveals that the LG Spectrum 2, successor the LG Spectrum, will debut with the model number VS930. In prior leaks, that model number was described to have a 1.5 GHz dual-core Snapdragon S4 processor, 1 GB RAM, LCD display, and 8-megapixel camera. The device is said to be similar in specs to the LG Optimus LTE2.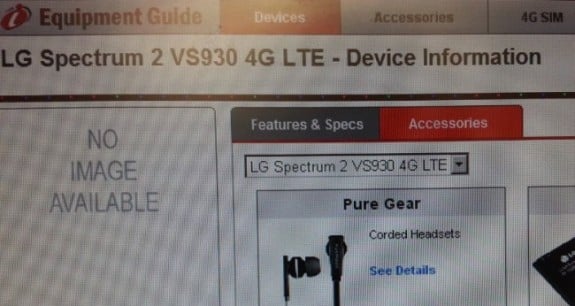 In addition to these leaked phone models, Verizon is also prepping a phablet launch in the form of the LG Intuition. That device will have a 5-inch display and will compete against the Samsung Galaxy Note on AT&T's and T-Mobile's networks in the U.S.