Verizon Pulls HTC Thunderbolt Commercial…What's Going on?
Verizon Wireless has removed its HTC Thunderbolt commercial from public view, which was originally published on Tuesday. Both the English and Spanish versions of the Thunderbolt commercial are now marked as private and have been removed from Verizon's YouTube channel. It's almost as if Verizon wants to quell the crowds clamoring for an official Thunderbolt release date.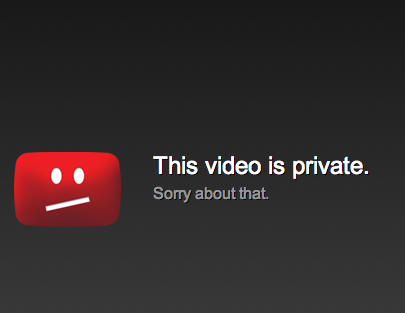 The HTC Thunderbolt has been a highly anticipated Android device since it was announced at CES 2011. Pre-orders for the Thunderbolt began on February 6 at Best Buy, but no formal launch date has been announced by Verizon, the Thunderbolt's exclusive wireless carrier.
March 4 is the latest 'solid' release date, which was mentioned in a Tweet by a lone Best Buy store. Best Buy HQ has yet to release official word of when it will begin fulfilling pre-orders.
A YouTube user re-posted the Thunderbolt commercial.
An HTC training rep confirmed the March 4 target, but said that there are a lot of politics with all of the involved parties and it may take another two weeks before the Thunderbolt actually goes on sale.
Here are some screen grabs from the commercial, just in case Verizon pulls this copy of the commercial as well.