Verizon Reveals More Upcoming 4G LTE Markets
Yesterday, Verizon announced a flurry of new markets set to be given 4G LTE coverage on May 17th. And sure enough, the carrier is at it again, announcing even more markets that will be graced with the high-speed network later on this month.
Verizon has revealed five more U.S. cities that are set to be covered in its next-generation network starting on May 17th.
These five new markets will join the eleven other markets that were already slated to get 4G LTE service from Verizon switched on that day.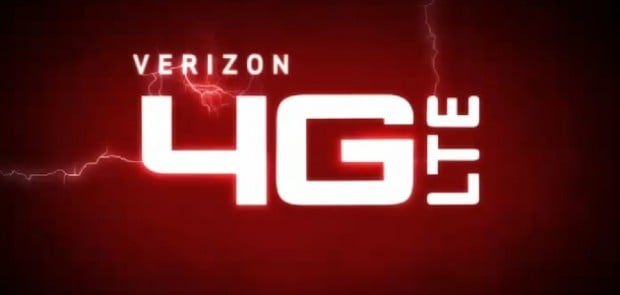 The new markets added to the list include:
Fredericksburg, Virginia
Martinsville, Virginia
Shenandoah Valley, Virginia
Dickinson, North Dakota
Williston, North Dakota
So, those of you living in those areas will see 4G LTE service become available on May 17th which means that devices like the Samsung Galaxy Nexus or the Motorola Droid RAZR MAXX will now be able to connect to the network. Users will also be able to pull down data speeds that can reach up to 10 times faster than 3G. Proof of that can be seen in the video below.
In addition, eleven other cities in the U.S. will see 4G LTE service that day and those include:
Benton Harbor, Michigan
St. Joseph's, Michigan
Ashtabula, Ohio
Bucyrus, Ohio
Defiance, Ohio
Franklin, Pennsylvaia
Oil City, Pennsylvania
Somerset, Pennsylvania
Northern Cambria County, Pennsylvania
New Castle, Pennsylvania
Myrtle Beach, South Carolina
Verizon has maintained a fairly steady roll out for its 4G LTE network as it attempts to maintain a hold on the 4G LTE marketshare here in the U.S. So far, its network is miles ahead of its closest competitor, AT&T, which boasts just over 30 markets here in the U.S.
Verizon's 4G LTE network is available in well over 200 markets and come May 17th, it only stands to get bigger.
The carrier has quite the collection of 4G LTE devices including the Motorola Droid RAZR MAXX, Motorola Droid 4, Motorola Droid RAZR and the LG Lucid. It also has the HTC Droid Incredible 4G LTE on the way and quite possibly the Samsung Galaxy S III as well.
Verizon has announced plans to only release 4G LTE smartphones during the course of 2012 which had led many to believe that it will carry a 4G LTE iPhone 5 later on this year as well.

As an Amazon Associate I earn from qualifying purchases.