Verizon & Sprint Join AT&T with Double Data Promotions
Carriers have had the tendency to follow each other like a little brother follows around his bigger brother, and Verizon and Sprint are doing exactly that with AT&T's recent double data promotion.
A couple of days ago, AT&T launched a new promotion that would give customers using higher-tier Mobile Share plans almost double the data for the same cost. Of course, Sprint and Verizon couldn't just let that go, so the two carriers are following suit and have launched their own similar promotions.
Sprint is offering this promotion to its existing 32GB, 40GB and 60GB Family Share Packs, which are priced at $130, 150 and $225 per month, respectively.
Customers who sign up for the promotion will receive boosts from 32GB to 60GB, from 40GB to 80GB, or from 60GB to 120GB of data, while the prices for these plans will remain the same.
As for Verizon, it's doubling the data on some of its higher-tier More Everything plans starting with its 12GB plans. Starting tomorrow, users can sign up for these plans in order to take advantage of the extra monthly data allowance at no additional cost. With this promotion, Verizon is boosting its 12GB plan to 15GB and its 16GB plan to 30GB, all the way up to its 50GB plan, which Verizon is boosting to a whopping 100GB of data per month.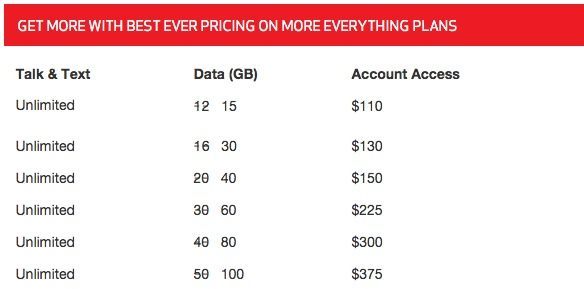 The prices are staying the same, with the new 15GB plan costing $110 per month, while the new 100GB plan is still priced at $375 per month.
This promotion for both Verizon and Sprint ends on October 31, which is the same day that AT&T's promotion is ending as well, coincidentally.
These promotions don't actually lower prices for customers, but merely gives them a better bang for their buck. They're getting more GB per dollar, which is certainly a good thing, but customers shouldn't expect to see a lowered monthly bill because of this.
The major carriers have been following each other around for years, and T-Mobile led the charge for a while when the pink-ified carrier dropped contracts entirely in favor of month-by-month options for all subscribers. AT&T and Verizon followed suit shortly afterward by introducing their own month-to-month plans known as AT&T Next and Verizon Edge, allowing users to upgrade their smartphones more often and only paying month-to-month instead of signing two-year contracts.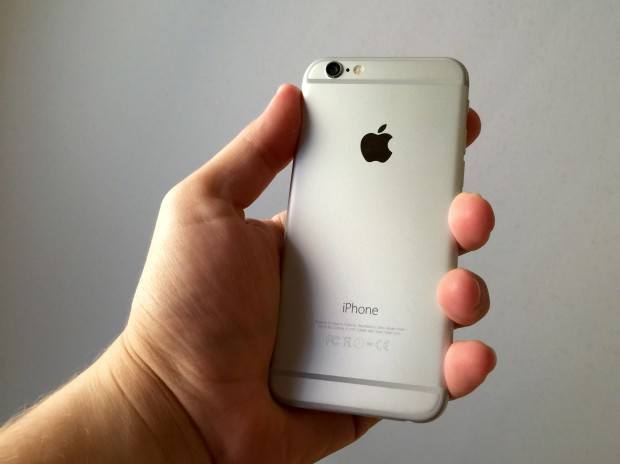 These plans allow customers to pay no money up front for any new smartphone, but instead have them pay for the full price of the phone over time, with the option to upgrade to a new phone after six months, provided that the customers has paid off at least 50% of the phone's full retail price.
At first, these plans from AT&T and Verizon might sound like a good deal for those who like to upgrade phones more frequently, but they're actually not that great of a deal, since you'd end up paying more for the phones in the long run.
Granted, Verizon's Edge plan doesn't have its customers signing lengthly contracts, but compared to just going pre-paid, the Edge plans will cost you more in the long run the more often you upgrade phones. With that said, we'd suggest simply buying your own phone at full retail cost and going pre-paid with a $50 or $60 per month plan, which will be cheaper over time.

This article may contain affiliate links. Click here for more details.