Verizon To Finish 4G LTE Rollout By Mid-2013
Verizon's 4G LTE rollout will end in mid-2013 according to a Fierce Wireless report.
According to the report Verizon Communications CFO Fran Shammo recently said the carrier will complete its 4G LTE deployment in the first six months of 2013. That timeline is about six months earlier than Verizon's original statement. When Verizon first began rolling out 4G LTE it promised to match the faster network to its 3G network coverage by the end of 2013.
Verizon currently has the largest 4G LTE network in the U.S. The network currently covers more than 400 markets, and soon will cover virtually all of the U.S.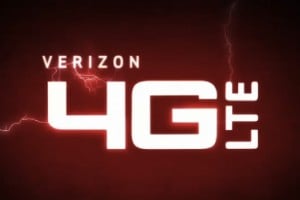 In the early days of Verizon's 4G LTE network had many stability issues, but Shammo says the company is past that now. Shammo also said that smartphone users are quickly migrating to Verizon's 4G LTE network. Last quarter the company said it has 14.9 million postpaid subscribers on its 4G LTE network.
At the end of September 2012 about 35 percent of data traffic on Verizon's network was over 4G LTE. As the carrier releases more smartphones with 4G LTE like the Windows Phone 8X, Samsung Galaxy Note II, and the iPhone 5 that number will likely increase. After the rollout finishes more and more data will go through 4G LTE as more Verizon subscribers gain access to it.
Verizon's closest competitor for 4G LTE coverage is AT&T which still has less than the coverage that Verizon. AT&T's 4G LTE network is smaller, but in many cities users may find it a bit faster than Verizon's.
Sprint is also aggressively rolling out 4G LTE through a series of deals. To help its 4G LTE rollout Sprint recently announced it will purchase a number of Midwest markets and spectrum from U.S. Cellular. The carrier also announced an acquisition deal that would give Japanese carrier Softbank 70 percent control of the company.

As an Amazon Associate I earn from qualifying purchases.