Verizon to Keep Galaxy Note 3 Fresh with Rose Gold Edition
As rumors of Samsung's Galaxy S5 flagship smartphone loom, Verizon Wireless may be keeping the flagship Galaxy Note 3 phablet fresh with hints that a new rose gold edition would be arriving Stateside. Other than the color change, the rose gold edition should be exactly identical in form and functionality to the traditional Galaxy Note 3 that's been previously offered on the carrier in black and white color options.
The rose gold option would be in relation to the steel-looking band that surrounds the edge of Samsung's phablet.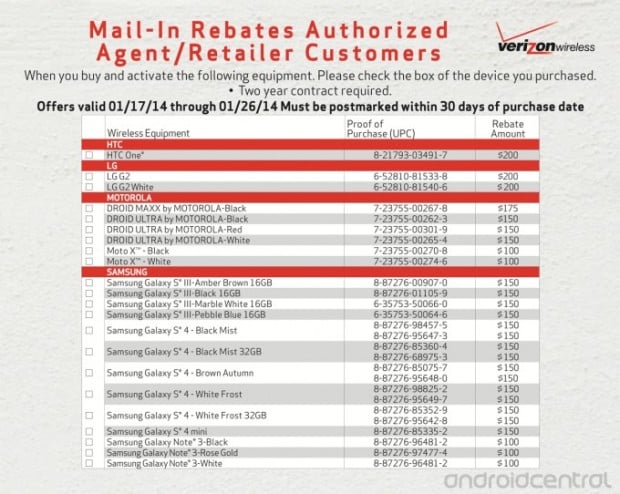 Mention of the rose gold edition was found via a Verizon Wireless rebate form that was obtained by Android Central, which lists the phablet for $100 off after the rebate is mailed in. The promotion has already begun and will last through January 26.
So far, neither Samsung Mobile nor Verizon has announced the phablet, though given it is showing up on official Verizon documents, the device stands a chance of being offered or announced soon. The phablet was announced late last year and this would be one way to keep the Galaxy Note 3 fresh without having to make major revisions to the phablet. Gold, additionally, has been a popular color choice since Apple had debuted the iPhone 5s in the new hue. Since then, both HTC and LG have offered their varying high-end phones in this shade and it looks like Samsung will be doing the same in the U.S. market with the help of Verizon.
So far, we don't have a launch date for when the rose gold Galaxy Note 3 will hit. The current rebate form says that the offer is valid from January 17 through January 26 and that the rebate form must be postmarked within thirty days of purchase.
The Galaxy Note 3 is the first device from Samsung to bear a new design. Though Samsung continues to make use of plastic components on the Galaxy Note, the third edition phablet makes use of a faux leather removable back cover with faux stitching around the edges to give it a premium feel.

This article may contain affiliate links. Click here for more details.