Verizon Unleashing 4G LTE and Droid Bionic Upon 26 New Cities Tomorrow
Tomorrow is a big day for many consumers across the country. On the heels of Verizon's launch of the first dual-core 4G LTE smartphone, the Motorola Droid Bionic, comes a massive 4G LTE roll out to 26 new markets across the United States. In addition to those new cities, Big Red will also be expanding the presence of its next generation network in three other places.
When the carrier flips the switch tomorrow, it will bring its 4G LTE network to a grand total of 146 cities and will cover just around 160 million Americans. That's pretty impressive and a mark that might have AT&T quivering.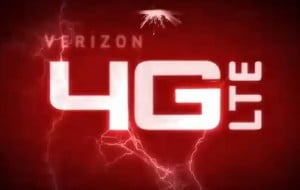 So, which markets will be lit up tomorrow in glorious 4G LTE?
Here they are:
New Markets
Fort Smith and Jonesboro, Ark.; San Luis Obispo and Santa Barbara, Calif.; Daytona, Fla.; Bloomington, Champaign/Urbana, Rockford and Springfield, Ill.; the Quad Cities, Ill./Iowa; Iowa City, Iowa; Shreveport, La.; Kalamazoo and Saginaw, Mich.; Reno, Nev.; Las Cruces, N.M.; Fargo, N.D.; Canton, Lima and Mansfield, Ohio; Dyersburg, Tenn.; the Tri-Cities, Tenn./Va.; and Austin, Beaumont/Port Arthur, Wichita Falls and El Paso, Texas.
Expanding Markets
San Francisco, Indianapolis and Cleveland/Akron.
So, if you live in one of those areas, the Droid Bionic probably just got new meaning for you. Before you go out and go-hands on with one, make sure you read our extensive review of a phone that was one of the most anticipated phones of all-time.

As an Amazon Associate I earn from qualifying purchases.