Verizon to Unlimited Data Plans: We Are Never Ever, Ever Getting Back Together
Like scorned lovers out of a Taylor Swift heartbreak sonata, Verizon head Lowell McAdam said in an interview that it will never again offer unlimited data plans. The nation's largest carrier says that unlimited data is just not sustainable, especially in an age where consumers are consuming more videos on mobile broadband pipes, like those delivered by Verizon through its speedy 4G LTE network.
"With unlimited, it's the physics that breaks it," McAdam told CNET in an interview. "If you allow unlimited usage, you just run out of gas."
Verizon had led fierce rival AT&T Mobility in a path last year that saw the end to unlimited data plans. Instead, Verizon offers tiered data plans that allow customers to share data on multiple devices through a bucket of data, similar to how family plans works for voice minutes.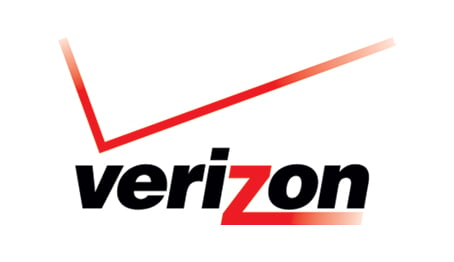 And Verizon's plans were criticized as being pricey, especially at a time when smaller rivals Sprint and T-Mobile US are promoting unlimited data plans. However, that isn't worrying McAdam, who says that his company isn't competing on price. Rather, Verizon is differentiating itself on the network, offering consumers reliability and the largest 4G LTE footprint of any carrier in the U.S.
"We never have and never will lead on price," he said. "We've got footprint we like. We're going to press that advantage."
As mobile Internet speeds increase across the board for many carriers, we're beginning to see a fierce rivalry between the carriers. AT&T is quickly catching up to Verizon's footprint, though the second largest carrier is still at least a year behind Verizon's robust deployment of 4G LTE technology. In terms of reliability and customer service, AT&T may be late to the game and though its network was hammered with overwhelming demand for the iPhone when it was the exclusive carrier leading many to call out AT&T for dropped calls and slow speeds, the carrier is turning around claiming titles like fastest network, most reliable network, and best customer satisfaction through independent studies.
Sprint and T-Mobile, both of which have smaller footprints, are competing in the price war. T-Mobile was first out of the gate this year with its un-carrier initiative. T-Mobile claims that its new plans are far more affordable as it doesn't have to subsidize smartphones. In exchange for not having to sign a two-year contract, T-Mobile isn't offering any phone subsidies so you'll have to pay full retail price, but you have cheaper service and the flexibility to jump ship at any time without penalties if you're unhappy. You can pay full price for your phone up front or finance it with interest-free payments. Though T-Mobile was first with its Jump plans, Sprint's aggressive pricing for its competing One Up service bundles unlimited everything for just $65 a month.
At the premium end of the segment, you're going to see AT&T and Verizon competing and on the price war, we're going to see T-Mobile and Sprint battle each other.
Still, in the smartphone space, McAdam is hopeful that the ecosystem will grow beyond just Android and iPhone. He is optimistic that Microsoft's acquisition of Nokia will give that company more strength and the deal that will have BlackBerry go private may help the company produce competitive products. Even within Android, there is still fierce competition between the various vendors.