Verizon Upgrade Promo May Point to October iPhone 5 Launch
A new Verizon promo, aimed at converting basic phone users into smartphone owners with a monthly data plan payment. The deal, which is rumored to kick off in at least the Midwest this week, sill offer a $100 Verizon giftcard to users who upgrade to a smartphone.
This new promo runs through September 30th and targets customers at the end of their 2 year contract or eligible for an early upgrade. The deal gives users a special code to enter on the Verizon Trade in Site, which will give them a $100 gift card to use at Verizon.
Because Verizon doesn't need to give consumers another reason to upgrade to an iPhone, this may point to an October launch of the iPhone 5. You see, Verizon is likely to sell a boat load of iPhone 5s as soon as the device launches, even without a promo.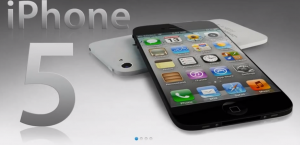 It isn't likely that Apple would settle for a discounted iPhone 5 on launch day, even if it isn't available for existing smartphone owners. Apple exerts great control on the price of the iPhone, and other products, so one could argue that the iPhone won't launch until October.
Then again, this upgrade deal doesn't cut the price of the iPhone 5 on launch day, which means it might not have anything to do with the iPhone 5 launch date. This promo will only give upgraders $100 to spend on high margin accessories or to pay their bill, which is now at least $30 a month higher than before.
We would expect Verizon clear any major promotions for the iPhone 5 launch with Apple ahead of time, but a deal like this could be one of those random deals that dealhunters dream about.
For now, basic phone users who want to upgrade to a smartphone should be on the lookout for this deal. The Motorola Droid Bionic is expected to launch in September, and based on the leaked info would be eligible for this deal. Unless of course Verizon tacks on fine print excluding the iPhone and Droid Bionic from this deal when it begins advertising to the general public.
[poll id="4″]

As an Amazon Associate I earn from qualifying purchases.