Verizon Wireless 4G Network Outage Is Over
I just peeked at my HTC Thunderbolt and saw the 4G indicator on, so it looks like LTE is back online in New York City, at least. Other GBM staffers report resumption of mobile data about 45 minutes ago as well, as do several folks on Twitter.
Verizon confirmed to Phone Arena that service should be returning to normal, but they were quick to note that 3G service didn't go down. Hooray?
Could the second great December 2011 outage be over? Looks like it.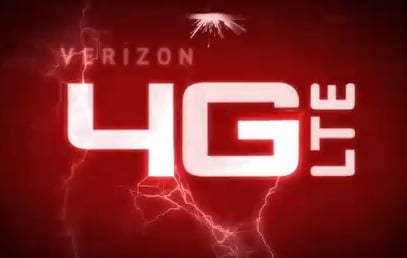 If you set your phone to CDMA-only mode to kick the 3G into action, you can set it back to normal now.
It looks like it took around 16 hours to get everything resolved, and most of the outage happened overnight while many were sleeping. However, I can't help but feel the company should have been more straightforward with customers about what was going on.
It doesn't look like a formal announcement was made in the support forums by anyone official and the VZWNews Twitter account hasn't been  updated since yesterday. Isn't a nationwide outage news worth tweeting, even if just to say that you're working on it?
Some customers who called for support got a straightforward answer about the outage while others were told that the problem was with their phones.
Even media outlets couldn't all get a response back from the PR team so we could pass the word along.
It's bad enough that this is the second time the LTE network has gone down for the U.S. in two weeks, but to leave customers feeling uninformed and frustrated doesn't strike me as a strategy for keeping them.
Let's cross our fingers that this doesn't become an oft-repeated event and that Verizon Wireless' behavior doesn't become the common response.

As an Amazon Associate I earn from qualifying purchases.