Verizon Wireless Considers Speed as Tier for Mobile Broadband Pricing
Ever since AT&T has abandoned unlimited data pricing in favor of tiered pricing for mobile broadband usage, there are a number of thoughts to the matter, including multi-device data pricing. However, Verizon Wireless is considering yet another alternative as the carrier is pouring investments to upgrade its network to a faster 4G LTE technology from its current 3G network based on CDMA/EV-DO technology.
The Wall Street Journal is reporting that Verizon Wireless Chief Executive Ivan Seidenberg is exploring pricing based not only on how much data you use, but also at what data speeds you want to use–faster speeds will cost more and slower speeds will give you more allowance in your data bucket. According to the company's CFO, "If you want to pay for less speed, you'll pay for less speed and consume more, or you can pay for high speed and consume less."
By adding speed into the pricing mix, Verizon Wireless may be propositioning its network closer to those of home networks as pricing is variable based on the speed you receive. However, in the case of the carrier, based on comments from the CFO it seems that pricing will be based on a combination of speed and actual amount of data consumed.
The 4G LTE that's being used by Verizon Wireless promises to deliver anywhere between 1 Mbps speeds up to 12 Mbps.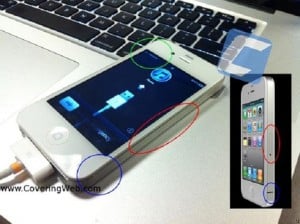 According to Seidenberg, it is the faster data speed of 4G that has drawn the interest of Apple. Verizon Wireless was recently allowed to sell and bundle Apple's WiFi-only version of the iPad along with the company's edition of the MiFi portable hotspot device to give the WiFi-only iPad access to Verizon Wireless's mobile broadband network while on the go. Despite said interest from Apple and the introduction of a WiFi-only iPad on Verizon's offerings, Seidenberg couldn't comment or commit to when or if the iPhone would be coming to Verizon's network. In the U.S., thus far, AT&T has had an exclusive on the iPhone, though the arrangement has given Apple a bit of negative press with poor signal coverage, dropped calls, and slow data network access as a result of a congested AT&T 3G network in major metropolitan areas like San Francisco and New York. AT&T has since rectified problems with New York and still needs to address network congestion in San Francisco.
Wireless carriers are now beginning to explore more appropriate mobile broadband pricing to prepare for the onslaught of more connected devices as to not overly tax their network with too much data consumption. With the growth of the smartphone market and the popularity of mobile operating systems such as Android and iOS, mobile broadband use is expected to increase. The problem with limited or tiered pricing, along with restrictions on mobile broadband is that opponents fear that such plans may stifle innovation.