Verizon Wireless To Offer Their $20, 300MB Per Month Plan Nationwide?
According to unnamed sources cited by 9to5 Google, Verizon Wireless is planning to offer it's recently-introduced 300MB/month data plan beyond the mid-Atlantic region by the holiday season. Currently, only customers in Maryland, Washington, DC, Virginia and North Carolina have this option (priced at a tempting $20/month) and it was set to end by September 30th. If the rumor is true, soon all customers will be able to get in on some limited data goodness.
The official reasoning behind the 300MB plans is to ease the pain of moving from a phone that doesn't require a pricey data plan to a smartphone. Supposedly, once a customer sees how wonderful on-demand Internet access is they'll pay for more. 9to5's source points out another reason to offer the plan: it directly competes with AT&T's lowest data plan, which is 200MB/month for $15. With Verizon's offering customers get 100 more megabytes for just five more dollars.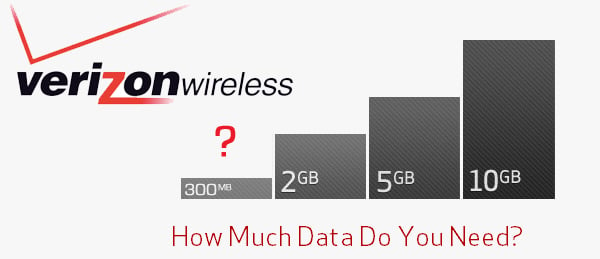 Sticker shock probably does cause some people to hesitate on buying a smartphone. And according to Consumer Reports the average customer uses less than 200MB in a month, anyway. But, if Verizon really wants to make data plans more attractive, maybe they should consider allowing families to share data in a multi-phone plan, just as with minutes.
Plus, for just $10 more you get more than twice as much data (2GB). Perhaps that's part of the strategy. Reel 'em in with an attractive price then dangle the 2GB plan… perhaps once users accidentally hit the cap and have to pay $10 for an extra gig?
Verizon Wireless customers, would you switch to this new data plan if you could?

As an Amazon Associate I earn from qualifying purchases.