Verizon's 4G LTE Network Expanding Again June 21
Verizon has announced that its 4G LTE network will be expanding again on June 21st.
The announcement comes shortly after Verizon launched a massive expansion to the United States' eastern seaboard. And while this expansion isn't anywhere close to that one in size, it still should be a welcomed for those living in a few select cities in the midwest.
The carrier has confirmed that its 4G LTE network will be headed to cities in Michigan and Indiana later this month.
The new markets that will see 4G LTE light up on June 21st include:
Seymour, Indiana
Columbus, Indiana
Traverse City, Michigan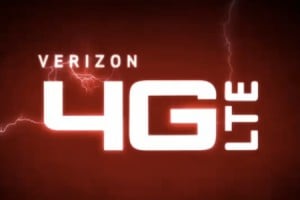 Once live, customers in those cities will have access to data speeds that can reach up to 10 times faster than those found on Verizon's CDMA 3G network.
We also expect the carrier to announce more cities as the roll out date gets closer. Verizon generally unfurls more cities in the build up to expansion day.
The expansion could not come at a more perfect time for Verizon customers. The carrier has announced the Samsung Galaxy S III for its 4G LTE network and the device will be going up for pre-order this week.
And while Verizon hasn't announced a launch date for the device, other U.S. carriers like Sprint will be launching the phone June 21st and we don't expect Verizon to be left out of the party.
Read: Samsung Galaxy S III Hands On.
The Samsung Galaxy S III will join a nice stable of current 4G LTE offerings from Verizon which include the Motorola Droid RAZR MAXX, Motorola Droid RAZR, and the Samsung Galaxy Nexus.

As an Amazon Associate I earn from qualifying purchases.