Verizon's 4G LTE Network Expanding to 5 New Markets Tomorrow
It appears that Verizon is going to be expanding its 4G LTE network to a grand total of five new markets starting tomorrow, January 19th. In addition, the U.S.-based carrier will also be expanding its next-generation network in three other cities.
With the expansion, Verizon will be covering over 200 million Americans with its fast data speeds (the network is around 10 times faster than your normal 3G data speeds), in a grand total of 195 markets around the country.
This puts it far in front of the competition in terms of 4G LTE availability. Its main competitor, AT&T, only boasts a fraction of that coverage.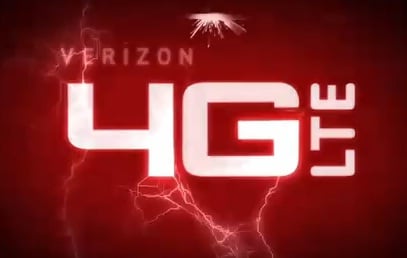 So, where are these expansions taking place?
Cities that will be seeing 4G LTE for the first time include:
Glen Falls, NY
Utica, NY
Lawton, OK
Brownsville, TX
McAllen, TX
And cities that will see 4G LTE coverage expand:
Atlanta, GA
Houston, TX
Spokane, WA
So if you live in any of those first five cities, it means that you will finally be able to nab a phone like the Samsung Galaxy Nexus, LG Spectrum or the Motorola Droid RAZR MAXX and use it on Verizon's 4G LTE network.
Exciting stuff.
For those that are still without 4G LTE, trust that you'll see it soon. Verizon is going to be aggressively expanding its network this year, just like it did in 2011.
And if you're not down with signing up with Verizon, AT&T and Sprint will both be expanding their 4G LTE networks in markets around the country as well.