Verizon's First Global Ready BlackBerry Curve Now Available
Just a reminder, the LG Spectrum isn't the only smartphone hitting Verizon's network today as RIM's latest BlackBerry Curve, the BlackBerry Curve 9370 has also made it to shelves. Now, this isn't your ordinary BlackBerry Curve. No. In fact, the Curve 9370 is the first of the Curve series  on Verizon to offer global capabilities which makes it perfect for all the globe trotters out there.
Problem is, it's going to cost you.
Verizon is going to be asking $99 on a new two-year contract and that will come after a $50 mail-in rebate. Not exactly what dreams are made of but it's certainly better then the prices that arrived with RIM's Bold 9900 and 9930.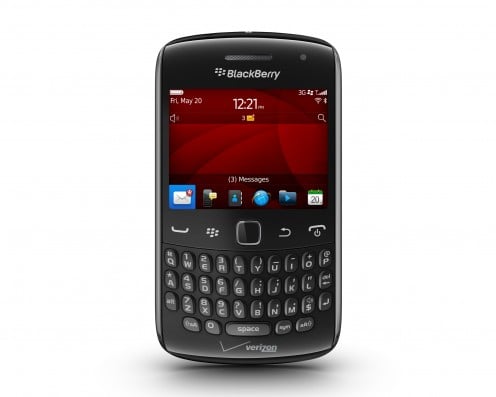 So what's the Curve 9370 have on board?
Here's a little refresher course in case you forgot:
3G coverage on the nation's most reliable network
Global Ready – Quad-band with support for GSM, GPRS and EDGE, allowing customers to enjoy wireless voice and data service
 in more than 200 countries
Support for Near Field Communications (NFC), enables many capabilities, including the ability to pair accessories or read SmartPoster tags with a simple tap of the smartphone
5-megapixel camera with flash
2.44-inch display
Wi-Fi b/g/n
Bluetooth® 2.1
GPS
microSD™ card slot with support for up to 32 GB cards
2 GB microSD™ card pre-installed
So, no. This is not a 4G LTE phone. And no, it's not a BlackBerry 10 device. And that means you're going to have to take a long, hard look at it before signing your name over for two years.
But, for those of you that want it, it's not available.

This article may contain affiliate links. Click here for more details.