Verizon's Next 4G LTE Roll Out Coming September 15th
Verizon's last 4G LTE roll out took place just a few days ago on August 18th. And with that roll out, Big Red now can claim that it covers over half of the population in the United States. Well, just because it has achieved that goal doesn't mean that the carrier will be slowing anything down. In fact, it has just detailed the next big 4G LTE roll out which will be taking place on September 15th.
There is a collection of 12 new cities in the mix for September 15th, most of them in Illinois, which means that many of you now have a reason to get excited about Verizon's upcoming Motorola Droid Bionic.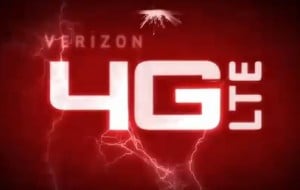 Now, what cities are in the mix? Let's take a look:
Iowa City, IA
Davenport, IA
Bettendorf, IA
Rockford, IL
Moline, IL
Rock Island, IL
Bloomington/Normal, IL
Champaign/Urbana, IL
Springfield, IL
Fargo, ND
Moorhead, MN
Mansfield, OH
Canton, OH
Blacksburg, VA
Shreveport, LA
Las Cruces, NM
El Paso, TX
Wichita Falls, TX
Austin, TX
I don't expect this to be the entire list of cities and I think Verizon will be adding more soon, so, stay tuned.

As an Amazon Associate I earn from qualifying purchases.