Verizon's Tiered Pricing Plans Coming October 28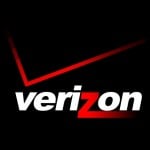 Don't say you weren't warned. According to an Engadget report, Verizon's tiered pricing plans for data will take effect on October 28
If you dwell in the land of Smart Phones you'll have your choice between 150MB for $15 with a $0.10 per MB overage or $29.99 for unlimited access. Yeah, there's that unlimited word again, don't take it for what it really means.
If you've got a MiFi card, Fivespot, or an integrated mobile device you can choose between 5GB for $50 or 10GB for $80. Overages on both are 1GB for $10.
Feature phone users can choose a $1.99 "pay as you go plan that is currently available, $15 for 150MB or unlimited for $29.99.
There's a new addition to the MiFi/iPad combination. Already listed for 1GB for $20, 3GB for $35, or 5GB for $50, you will be able to choose an 10GB plan for $80.
Confused? Wait until you go shopping for one of these plans. I'd say they are designed to confuse to make the up sell easier.

As an Amazon Associate I earn from qualifying purchases.