Videos Reveals Why Batman: Arkham Knight Isn't For Kids
Warner Brothers Interactive Entertainment and video game developer Rocksteady Studios have two more Batman: Arkham Knight videos to get gamers excited for its release on June 23rd. Instead of focusing on the famed detective in a cape, they're showing off what users can expect from the special downloadable content that comes from pre-order the title ahead of release.
Footage of Harley Quinn, a longtime antagonist to Batman and partner of the Joker is the video attracting the most attention this morning. In the video Harley Quinn, dressed in an updated version of her classic two-toned custom, uses a bit and a jack-in-the-box to completely decimate officers working for the Gotham City Police Department. Quinn doesn't use the jack-in-the-box to bludgeon the officers. Instead, it's a grenade.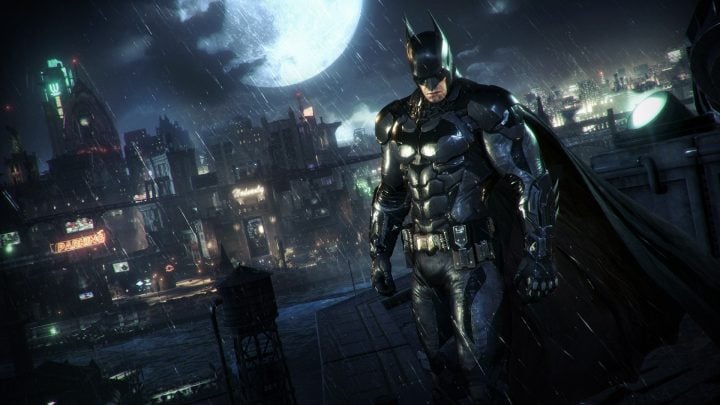 Each of the add-on characters for Batman: Arkham Knight has their own specific moves, upgrades and gadgets. Batman: Arkham City was the first game to add playable characters outside of challenge maps. In that game's case, Catwoman. Harley Quinn actually has a dedicated story mission that players get when they place a pre-order for the game ahead of release.
A video showing Red Hood Red Hood's dual pistols and fighting style surfaced yesterday. The Red Hood is slightly more acrobatic than Batman, but he seems to move a bit slower and tends to use lethal force without provocation.
Batman: Arkham Knight release day buyers trying to get their hands on both pieces of this content shouldn't have a problem. The Harley Quinn story mission comes with every pre-order. The Red Hood is completely exclusive to GameStop. This means that if you pre-order at GameStop you'll get both pieces of content.
Batman, Nightwing, Catwoman and Robin are all playable in Batman: Arkham Knight too, but getting your hands on their content free of charge could be tricky. Warner Brothers Interactive Entertainment made exclusive content deals with more than a few retailers. Users will need to consider what content they want most before they pre-order. Presumably, the characters that they don't get will also be purchasable as add-on content, but that's very unclear at this point. This game is still very much about Batman himself, but players are in an even bigger sandbox with better gadgets and foes that are deadlier than ever. The extra characters will come in handy as players can control multiple characters during battles.
The Batmobile is a character in its own right. It has multiple modes complete with plenty of weapons and a travel mode that users jet engines to let Batman speed around Gotham City. Like the other story-related characters in the game, the Batmobile can be improved on steadily,
Read: Batman Arkham Knight Season Pass Details
Batman: Arkham Knight will come in multiple versions too, muddying the waters even more. Like all games for the Xbox One and PS4, a basic version of the game will cost $60 before tax. That entry-level version of the game will get users everything they need to get started, but it's far from content complete. There's a $40 pass that basic Batman: Arkham Knight buyers will want if they are huge fans of the series. Rocksteady plans to deliver new challenge maps, an entirely separate Batgirl campaign and new tracks for the Batmobile, which is coming to the longtime series for the first time with this game.
Read: More Exciting Batman: Arkham Knight Details Arrive
There's no discount for purchasing both the season pass and basic copy of Batman: Arkham Knight together either. $100 is what shoppers will pay for the entire game, complete with the add-on content.