Viewsonic ViewPad 7 Launching in Europe: Hands on Video
The Viewsonic ViewPad 7 is one of those Android Tablet/Slates that got quite a few folks excited after the IFA conference earlier this year, and although it hasn't hit the states yet, it is rolling out in Europe. Chris Davies of Slashgear has his hands on one of the devices and has put some video up for you to check out.
We also don't have pricing or availability info for the US either, but this Android 2.2 based device looks to be positioned to compete with the Samsung Galaxy Tab for those who can't wait for a Tablet/Slate with an OS that is actually built to run on a touch screen slate. The 399 euro price will probably get a lot of attention when it comes to comparing it to the Galaxy Tab which is listed higher in most places. There is also a trade in plan where you can swap an older laptop or netbook and get up to 100 euros off the price.
Check out the video and pics here.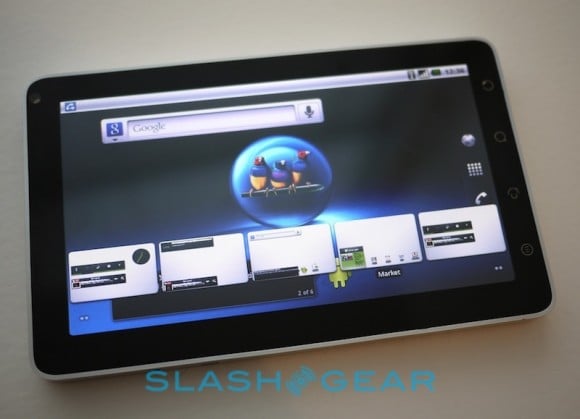 As an Amazon Associate I earn from qualifying purchases.