Viliv S10 Blade Fails the Palm Rejection Test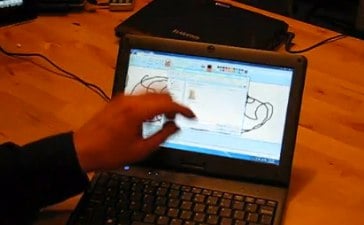 Disappointing but not unexpected news. Steve "Chippy" Paine of UMPCPortal got his hands on the Viliv S10 Blade and does a quick unboxing and tour of the device. I'm not sure why I was hoping for better but as the video shows, the Blade doesn't cut it if you want to use the stylus for any Inking at all. Yep, it fails the palm rejection test. I don't know about you, but it seems quite silly to me to go to the trouble to include a stylus which hints at Inking, and not even consider the issue of how a user is going to respond when they see all that vectoring. I'll just say it. It's a FAIL on that account.
Beyond that Chippy seems to like the device although he notes that if you have Windows Aero turned on, you'll find the device running considerably slower.


This article may contain affiliate links. Click here for more details.