viliv S10 in stock and shipping same-day at Dynamism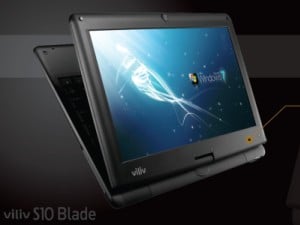 Bummed that Microsoft has no tablets? Well, maybe a viliv S10 with 1.6 GHz Intel Atom CPU, 64 GB SSD, and Windows 7 Home Premium, ready to ship now from Dynamism will brighten your day.
The convertible netbook tablet with resistive multi-touch 10.1″ screen is available now with or without built in HSPA modem. Buy during the current launch event and you'll not only get a $70 instant rebate but a free second battery, which is stated to last up to ten hours. If you've been itching to buy an S10, now is the time to buy.

As an Amazon Associate I earn from qualifying purchases.