Viliv S5 Proving Very Popular, Swamps Dynamism, Prompts Round 2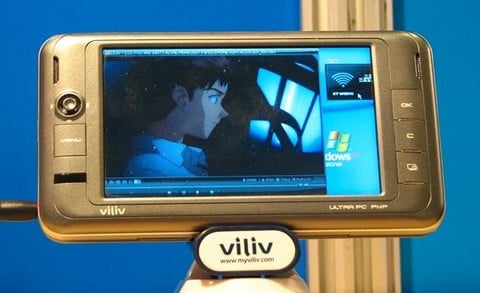 Wow. The Viliv S5 UMPC is proving to be so popular that it swamped importer Dynamism's servers and caused some headaches and disappointments. Dynamism jumped on the problems caused by the demand pretty quickly and in good form has issued this statement.
Thank you to everyone who ordered, or attempted to order, during our Viliv S5 promotional event. We anticipated high demand, but our server was simply unable to handle the huge number of simultaneous requests for the same single SKU. The result was an unacceptably slow, unreliable, and frustrating shopping experience for all. We would like to extend our apologies to all users of the site on April 27, especially those who tried to access or order between 1-3pm Eastern, when our server was hit hardest. Please feel free to contact us with any feedback or concerns about the event; we answer all e-mails to sales within one business day.
We have provisioned an additional 400 Viliv S5 to be bundled with the same accessory pack (car kit, spare battery, leather pouch $135 value) for the same cost of $599. These will be offered from our second shipment, due on May 22nd. This special will launch at 1pm Eastern time, on Thursday, May 14. During the intervening time, we will significantly increase our server's capacity to handle overloading of orders for the same SKU. Although server performance will be much better, we expect it may still be slow. However, we hope that the larger quantity will allow more people to take advantage of the special, and help to ease any frustration. After this special concludes, the Viliv S5 will be available for general sale for $599, without the free accessory bundle. Thank you again for shopping at Dynamism.

To receive real-time communications from Dynamism during our launch, be sure you are following us on Twitter: : https://twitter.com/dynamismcom

As an Amazon Associate I earn from qualifying purchases.