Viliv S7 Convertible UMPC Now Has a Price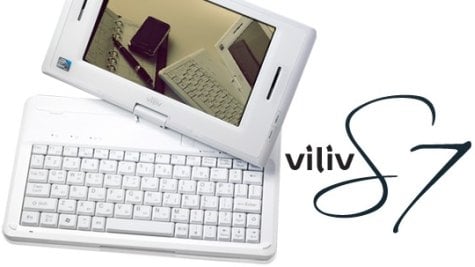 Is Viliv the new Asus? It is probably way to early to ask and answer that question, and you still have to go through an importer like Dynamism to get their products here in the states. That said, Viliv keeps cranking out new UMPC versions. They've now added the Viliv S7 Convertible to the lineup and according to Pocketables it will have a price between $573 and $667 US once folks in the states can get their hands on it.
They are also touting all day battery life, which is defined as 9.5 hours. What's intriguing here is that it looked like Viliv isn't content with its slate models but is also creating a market for those who love their keyboards. You've got some storage options to pick from (SSD, HD) and you can also add WiBro as an option.

As an Amazon Associate I earn from qualifying purchases.