Virgin Mobile iPhone 5 Release Finally Arrives
The Virgin Mobile iPhone 5 is finally at hand, as the popular pre-paid provider plans to sell the iPhone 5 on June 28th.
Today's announcement comes eight full months after Apple first debuted the iPhone 5 on other networks in the United States, first on AT&T, Verizon, and Sprint, with T-Mobile following earlier this year. Users will be able to purchase the iPhone 5 on Virgin Mobile for use with any of their prepaid plans.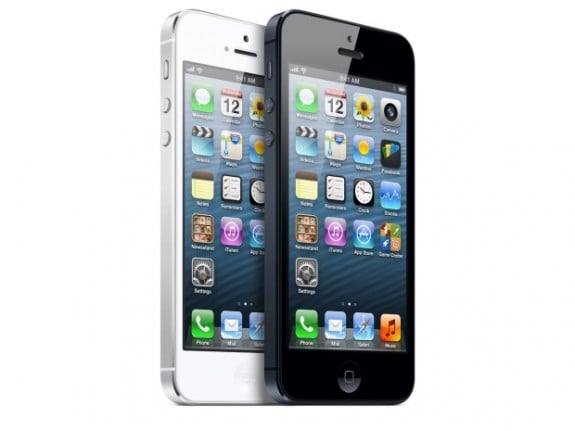 The Virgin Mobile iPhone 5 with 16GB of storage will be available in both Black and White on Virgin Mobile's website and locations who resell the carrier's services and devices for $549.99. This includes RadioShack. The iPhone 5 with 32GB of onboard storage for $649.99 and 64GB of onboard storage for $749.99 devices will also be available in both Black and White.
Read: Review – iPhone 5 Review – 5 Months with the New iPhone
GottaBeMobile's Adam Mills has been chronicling his experience with Apple's latest iPhone since it made its debut last year. In his latest report he found the device's diminutive size to be just the right mix of quality build materials and craftsmanship. He was also particularly impressed with the device's larger 4" inch screen, even if it wasn't as big as most of the Android flagship devices like the HTC One and Samsung Galaxy S4.
As it's pretty late in the product's life cycle, users might be better off holding for the next iPhone device. It's widely believed that the company will be announcing an iPhone 5S device later this year. That device could feature new hardware features that make it a worthy upgrade other the iPhone 5 like a possible fingerprint reader. On the other hand the iPhone 5 will receive the update to Apple's latest mobile operating system, iOS7.
That update will include a huge amount of near features including a revamped user interface and support for iTunes Radio, enhanced sharing and the ability to auto update applications installed to the operating system in the background. iOS7 will also include file sharing using a new wireless AirDrop cloud service.
The Virgin Mobile iPhone 5 will join the iPhone 4 and iPhone 4S on the carrier. Both of those devices are being offered for 15% off their normal pricing when ordered online with the iPhone 4S with 16GB of onboard storage going for $382.49 and the iPhone 4 with 8GB of onboard storage selling for $279.49.