Vista RC1 on my Toshiba M4 Tablet PC – all good, with a couple of issues…
So I spent Thursday night installing Vista on my Toshiba M4 Tablet PC. Now, I have had most of the previous versions on my machine in a dual boot, but last night I did a backup and took my chances. Format and clean install – no more XP Tablet PC…
Friday at work went very well, but I did have one problem. I have a 24″ Dell widescreen sitting on my desk that was not used all day, I couldn't get any video to the external monitor. It would act like it was going, and it would tell me it was on, but still no picture.
Beside that problem, everything worked very well – Outlook in Office 2007 connected with our exchange server on Vista with no problems, my mapping program, ESRI ArcInfo, was up and running with no problems, secure wireless network connected, Visual Studio 05 and SQL 05 both did fine as well. All in all I am very pleased with the performance – every now and then there will be a pause in the system, maybe for 10 seconds or so, but then things are back to normal.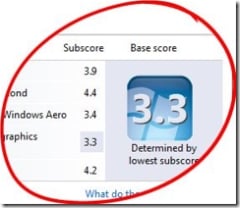 Tablet functionality will be explored even more this weekend, but from first impressions things seem really nice. I have attached the Windows Experience Index for my M4 – not too bad, the 128 meg of video looks to be my weak point…
One thing I really don't understand is the way Microsoft has handled XP backups. I, like most people probably will do, did a backup using the XP backup system. Now, I had already transferred all of my files to another HD, but you never know if there is something you are going to forget to transfer. Well I forgot to transfer some projects I was working on in Visual Studio. So what do I do?? Get the HD out with the .bkf file (XP backup file) on it — No go… Vista does not support looking at .bkf files. I know that it should not be read as a backup to do a restore with, but I feel that it should at least be able to READ the .bkf file to pull out specific files with people in my same situation. So, just a word of caution if you plan to use the XP backup to try and restore files from later on…
More on the Tablet experience later after I can really try it out this weekend.

As an Amazon Associate I earn from qualifying purchases.