Vista RC2 on the TabletKiosk eo7210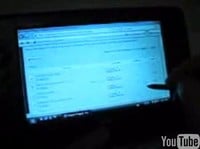 We've seen Kevin Tofel's video as he attempts to get Vista running on his Samsung Q1. Now there JKK from JKKMobile is showing off a video of Vista RC2 on a TabletKiosk eo7210. JKK gives a nice tour of the devcie with Vista installed walking through quite a few of the features, including Media Center. Check it out here.

As an Amazon Associate I earn from qualifying purchases.