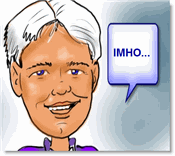 Not sure about everyone else, but I had a dickens of a time getting to Vista RTM download on MSDN yesterday. The few times I could actually get the page to load, it would die when I tried to start the download with some kind of cryptic server error
Now today I decided to try again, and find it has been taken down. I still find it hard to believe that Miocrosoft cannot estimate the demand well enough to scale things to handle this process, but it is pretty frustrating to me personally. As a very active beta tester and reviewer of products dependent on this operating system download, I am very disappointed that I cannot get to this right now.
Anyone else?

As an Amazon Associate I earn from qualifying purchases.