Vista secrets for the Tablet PC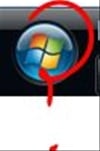 The Micosoft Tablet PC Team blog has a great article on getting the most of out Vista and your Tablet PC.
Here are the tips that they cover:
Windows Mobility Center
Snipping Tool
DPI Scaling – which is much better in Vista than in XP
Enlarging the text insertion point
Battery Management

This article may contain affiliate links. Click here for more details.