Vista Snipping Tool Software InkShow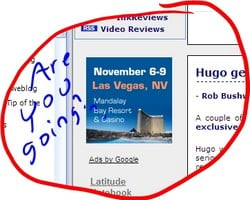 From the very introduction of the Tablet PC almost 4 years ago, the Snipping Tool Power Toy has been an all time favorite. It allows Tablet PC users the ability to "snip" a screen shot using their pen, much in the same way you would "snip" a newspaper article using scissors. It applies that personal touch to screen shots and annotation soley using the pen.
When the Experience Pack came out last year, the Tablet PC team reengineered the Snipping Tool UI, providing a nice pie shape interface that made it more pen friendly. With Vista, the Tablet PC team reengineered the interface again, this time reverting back to a traditional File dropdown menu. In addition, all annotating is now done in the editor instead of on the layered screen. Although, I'm very disappointed to see the UI change back and I prefer Snipping Tool 2.0 instead of the one in Vista, the Snipping Tool in Vista does have some improvements, and it is good to see the Vista Team include it as a standard program within Vista instead of a downloadable add-on. It is definitely much more than a Power Toy.
I hope you enjoy this Software InkShow and it gives you a good idea of what to expect with the new Snipping Tool. Maybe with enough feedback, we can encourage the Tablet PC to change the Snipping Tool back to a more pen friendly interface.
Download

the Experience Pack and Snipping Tool 2.0 for Windows XP
Enjoy the show.
All GottaBeMobile.com InkShows are sponsored by:

As an Amazon Associate I earn from qualifying purchases.