Vista SP1 Release Candidate Availablity Info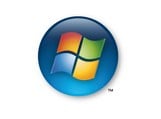 If you're one of those dying to get your hands on Vista SP1 there is info out on when the Release Candidate will be released. Nick White blogs that for testers using Microsoft Connect it is available today. If you have a MSDN or TechNet subscription it will be available tomorrow. And for the general public the Release Candidate will be availalbe next week via the Microsoft Download Center.
The final verson of Vista SP1 is still scheduled for a release in the first quarter of 2008. A Release Candidate is usually the last phase in testing before a product is shipped. For info on this, check out The Windows Vista Blog.

This article may contain affiliate links. Click here for more details.