VLC for iOS Redesigned for iOS 7, Gains Cloud Streaming Support
VLC just received a big update today for iOS, gaining new features and a new design that matches the flatter and simpler look of iOS 7.
The updated app includes new multi-touch playback gestures, including the ability to tap with two fingers to pause a video, as well as swipes to control the brightness of the screen, playback position and even volume. Most of the time, gestures are a lot easier on touch screens than using the virtual controls in a media player, so this is definitely a welcomed feature to VLC.
Furthermore, the app has gained the ability to stream video content from the cloud, with Dropbox and Google Drive support. Previously, the app would only play locally-stored video content, which sometimes bogged down the storage of an iPad or iPhone pretty quickly, depending on how many movies were stored. However, with cloud streaming, storage is not a worry anymore.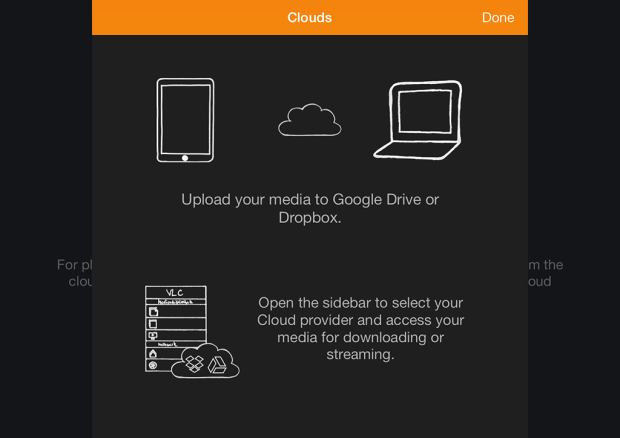 VLC for iOS now also handles videos that are encoded in the HEVC (H.265) and VP9 formats, which are more advanced than current codecs. We're guessing only hardcore video enthusiasts will be happy with the advanced support, but nonetheless, the more codecs that are supported, the less gripe there will be with a majority of users looking to play whatever video content they might have.
VLC is compatible with iPhone, iPad and iPod touch and is a free download in the iTunes App Store. The update should be available to download right now.

As an Amazon Associate I earn from qualifying purchases.