VLC iOS App Release Arriving Early Next Year
VLC is one of the best video players available, and users can download it on Mac, Windows, Android, and other platforms, but one platform that is missing from the list is iOS. The developer, however, is working on re-releasing a VLC iOS app early next year.
The lead developer for the iOS and OS X version of VLC, Felix Paul Kuehne, posted on the VideoLAN Forums stating that VLC for iOS will "probably" release at some point "early next year due to the iTunes Connect holiday shutdown."
The VLC iOS app initially disappeared from the iTunes App Store shortly after iOS 8 was released back in September. Previously, the app was redesigned back in January for iOS 7 and featured cloud streaming support.
The updated app included new multi-touch playback gestures, including the ability to tap with two fingers to pause a video, as well as swipes to control the brightness of the screen, playback position and even volume. Most of the time, gestures are a lot easier on touch screens than using the virtual controls in a media player, so this was definitely a welcomed feature to VLC.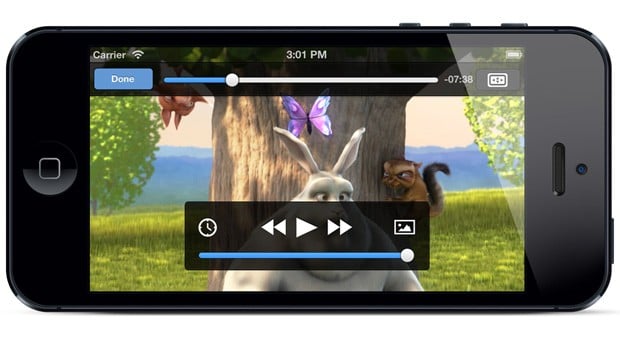 Furthermore, the app gained the ability to stream video content from the cloud, with Dropbox and Google Drive support. Previously, the app would only play locally-stored video content, which sometimes bogged down the storage of an iPad or iPhone pretty quickly, depending on how many movies were stored. However, with cloud streaming, internal storage is not a worry.
The update also featured the ability to handle videos that are encoded in the HEVC (H.265) and VP9 formats, which are more advanced than current codecs. We're guessing only hardcore video enthusiasts will be happy with the advanced support, but nonetheless, the more codecs that are supported, the less gripe there will be with a majority of users looking to play whatever video content they might have.
VLC is the go-to video app for many users on OS X and Windows alike, but iPhone and iPad users have had to get a bit creative with video players while on the go. Fortunately, there are a handful of great third-party video players already available on iOS, including Player Xtreme HD, which comes with a horde of awesome features, and it's great to use when you want to put movies onto your iPad without using iTunes.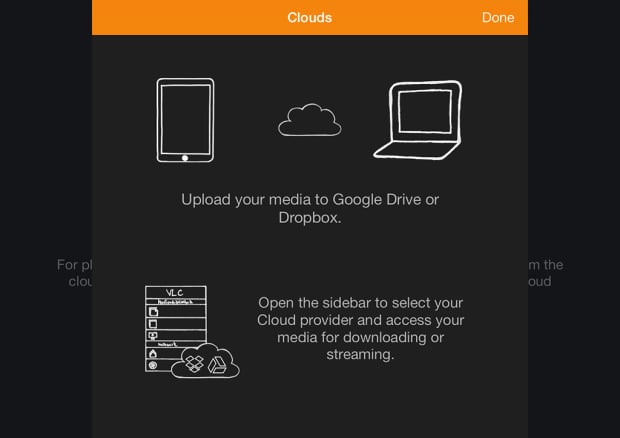 VLC has had a rocky relationship with Apple, and when the app disappeared from the App Store back in September, it was actually the second time it had happen. This really isn't too surprising, though, as Apple has always been vigilant and strict about what it allows and doesn't allow in its App Store.
While most of the strictness is to keep malware out, it also most definitely has to deal with Apple keeping its own apps protected so that users will keep using them, and the Video app that comes default with iOS devices is no exception.
The iPad is a great movie-watching device, and the Video app only plays certain video files that Apple allows, which ultimately makes it more difficult to play videos that aren't from official sources like iTunes.
However, VLC changes that, but it'll be interesting to see what happens after the app re-releases next year.