VMWare Brings Virtual Machine Viewing to the iPad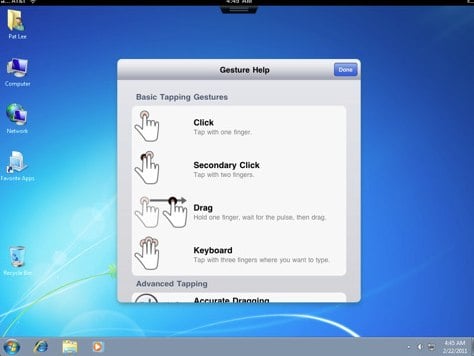 Virtual Machines are a great innovation and on the OSX platform the battle between vendors VMWare and Parallels is one that is fun to watch. Each keeps upping the ante and by and large the users benefit. Several months ago, Parallels offered up an iOS App that allowed users to access their VM's on iPhones or iPads, and now VMWare is getting into the game with its VMWare View App for the iPad.
Essentially these Apps let you access virtual machines and control them from your mobile platform. I've tried the Parallels App and it works as advertised. I don't currently have a VMWare VM installed on a machine so I haven't tried this out yet.
In the meantime there's coverage floating all over the Internet about this including this post and video from Robert Scoble with some of VMWare's folks.
Keep in mind that VMWare is targeting this towards the Enterprise sector. While the App is free you do need to pay the freight for VMWare's product to make it work obviously. Citrix also has a similar product for the iPad and its virtual machine solutions.

As an Amazon Associate I earn from qualifying purchases.