VoiceActivator Expands Voice Control on iPhone, Requires Jailbreak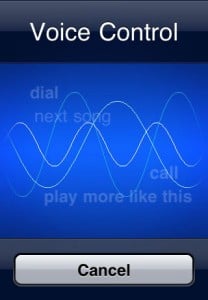 A new hack will now enable expanded voice control through Apple's iOS iPhone Voice Control feature, which will give users better system-wide access of the iPhone through spoken commands. The hack, called VoiceActivator, will augment Voice Control's capabilities, but does require jailbreaking and is available in the jailbreak app store called Cydia.
Voice Control was a feature that Apple had introduced on iOS. By pressing and holding down the home button, users can initiate control of their iPhones using their voice with a number of limited commands such as dialing a number or contact name. With VoiceActivator, however, a program designed by developer chpwn, users can augment Voice Control's commands with the following functions, as reported by Redmond Pie:
Create custom actions:
Open apps and tweaks.
Open webpages
Enter and speak text!
Perform system actions.

As an Amazon Associate I earn from qualifying purchases.