Vuze 3D 360-Degree Camera Records Epic VR Video
Virtual reality (VR) is becoming more and more popular these days, but in order to watch virtual reality videos, you have to record them first. The Vuze 360-degree video camera records in HD in 3D.
The camera is essentially a square-shaped disc that has eight cameras, with two cameras on each side of the device that record video simultaneously and then stitches it all together.
The video can be recorded to a memory card inserted into the camera module, or you can record it straight to a computer.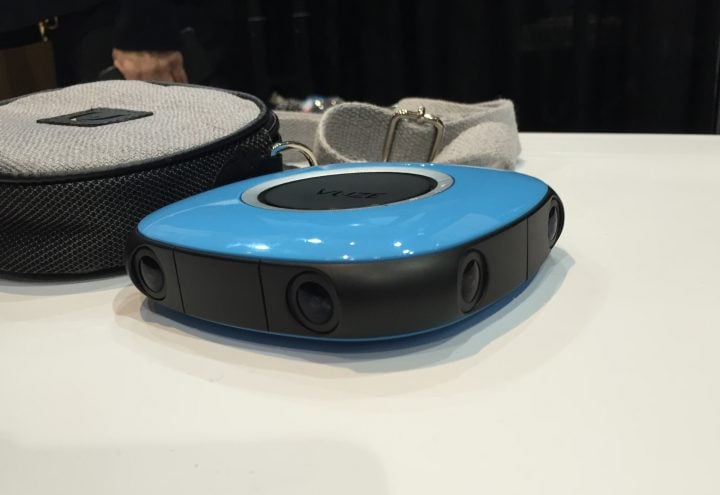 What's perhaps the most impressive feature is that the camera can process the video and stitch it together in near real-time, so after you record the video, you can play it back right then and there without having to do any major editing right away.
The Vuze can also be attached to a stand or a handle that you can hold onto when recording video.
It's still yet to be seen whether or not 360-degree cameras will make a splash in the mainstream market, but as long as virtual reality gets more popular, 360-degree cameras will have a place in the market. Of course virtual reality itself is still a niche category, but many big companies have already invested big into the technology, including Facebook.
In any case, the Vuze is expected to be put up for pre-order at some point in March, with shipping to begin later in the year. Pricing details weren't announced, but the company says that the camera and its software suite will cost less than $1,000, which is on the affordable side as far as these types of cameras are concerned, according to the company.

As an Amazon Associate I earn from qualifying purchases.