Wacom announces multi-touch Bamboo line
More than a week after tipping their hand, Wacom today officially unveiled their new and refreshed line of Bamboo tablets featuring multi-touch input. The line breaks out into five tablets: one pen-only, one touch-only, and three with pen + touch.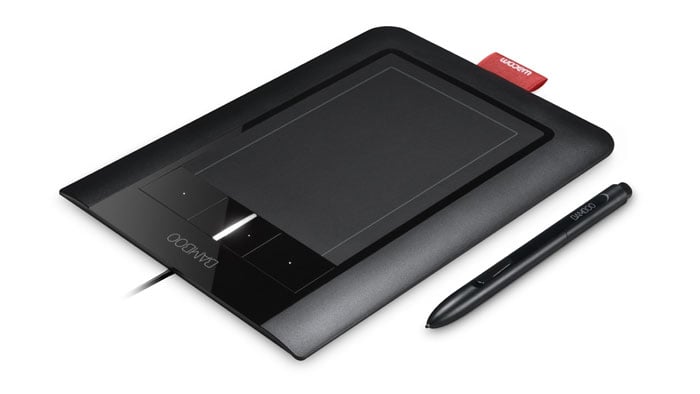 Bamboo Pen ($69) is pretty much the same as the previous line. Bamboo Touch ($69) is the one that's shown up in stores that offers two-finger multi-touch. Bamboo Pen & Touch ($99) combines both, while Bamboo Craft ($129), also pen + touch, comes bundled with photo editing and scrapbooking software, and Bamboo Fun ($199) is a larger version also bundled with software.
They are ready for use in the latest versions of Windows and Mac OS X, but also support multi-touch on previous versions, including Windows XP. The refreshed Wacom Bamboo site includes video demos of the tablets in action. I can't tell if this is specified but two-finger detection appears to be the limit (at least for now). And folks who are picky about pen sensitivity will be pleased to know the pen + touch models offer 1024 levels of pen sensitivity (512 on the pen-only unit).
It's interesting to note the pen detection area is slightly larger than the  touch detection area on these units. I suppose that's due to the digitizer being able to sense the pen at range. I would not expect that to hinder usage.
Oh, and I guess I owe an apology for questioning their PR since they did a great job with the site refresh. Very informative. Can't say the coordination and timing on this was that great though. Still, better late than never. (And still no link to the Bamboo Dock software for the U.S.)
Press release at PR Newswire.