Wacom Cintiq 21UX more sensitive and touchy, less weepy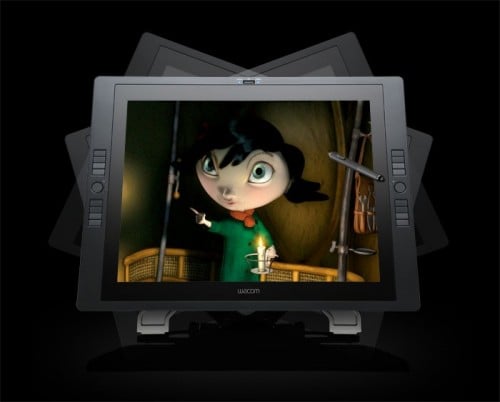 Wacom has updated their Cintiq 21UX with 2048 levels of pressure sensitivity but not multi-touch control. Instead, the new tablet display sports a pair of touchpads on the back of the bezel, allowing for many of the same functions as multi-touch gestures.
The "Touch Strips," used in conjunction with the thumb-controlled bezel buttons, allow up to four different functions per application, such as zoom, scroll, brush size and canvas rotation. For example, to zoom, you might press the button with your thumb and slide your index finger up the Touch Strip to zoom in and down to zoom out. Not quite as straightforward as onscreen multi-touch, but on the plus side, there's no worry about accidentally triggering a command with a brush of your hand.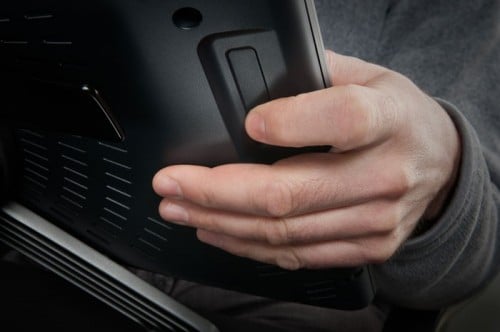 The Cintiq also features the new Generation 2 Tip Sensor, which detects near-zero starting pressure making it dramatically more accurate at lower levels. Specs are otherwise unchanged, offering a 21″ 1600 x 1200 display, 180° rotation, recline from 10 to 65°, and customizable buttons.
Via Gizmodo

As an Amazon Associate I earn from qualifying purchases.