Wacom Unveils a Stylus for Capacitive Tablets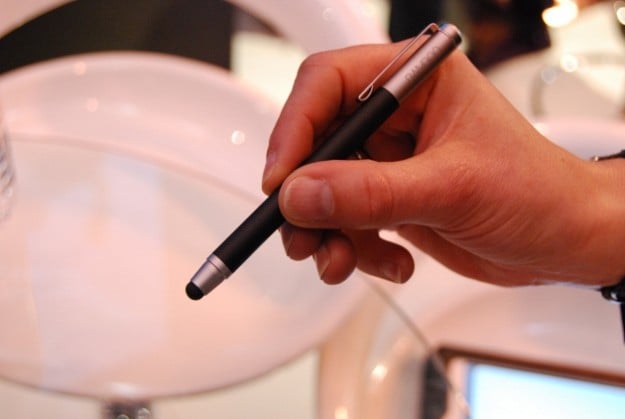 Ah, the dreaded stylus. Yes, that horrible input device that actually lets you write something legible on a capacitive screen without using your fingers. We've covered quite a few styli here that work with the iPad and other capacitive screens, but for various reasons they all seem to leave us wanting.
Well, maybe Wacom might have an answer. What's that? All of you Tablet PC toting geeks out there are collectively asking Wacom? Wacom is making a new stylus? Well, that's only a natural if you think about it, given that Wacom was (and is) the preferred digitizer/pen maker for Tablet PCs, as well as the Bamboo Tablet and other peripheral drawing tablets out there.
According to recombu.com, Wacom will be releasing the Bamboo Stylus for capacitive screens in May in the UK. The stylus sports a 6mm tip and will run about $41. Word is that Wacom is releasing some stylus based Apps as well. We'll have to follow this and see how this works.
Via Engadget