Wait for Galaxy Nexus Android 4.0.4 Update Gets More Bizarre
Tomorrow will mark the five month anniversary of the Samsung Galaxy Nexus launch on Verizon. And if the device is not updated with Android 4.0.4 today, it will also mean that in the five months since it has been out, Verizon has yet to release an update for the Nexus phone.
Clearly, Verizon has dropped the ball and if I were Google, I would think twice about ever partnering with the carrier again for a Nexus launch.
Five months without an update is ludicrous for any smartphone, let alone one that is supposed to be at the forefront of Android updates.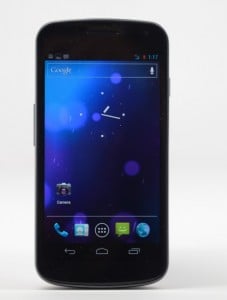 Read: Verizon Dropped the Ball with the Galaxy Nexus.
It's unacceptable and quite frankly, it has tarnished my experience with a phone that I was expecting to become my go-to phone over the iPhone 3GS, a phone that is almost three years old.
Today though, it appears that I can now place a cherry at the top of my Galaxy Nexus sundae.
According to a tweet from Galaxy Nexus owner Zach Menchhofer, a Galaxy Nexus demo unit at his local Verizon retail store actually has the Android 4.0.4 update running on it.
Verizon currently has the Galaxy Nexus on Android 4.0.2 which, as I've pointed out, is littered with issues.
So, this sick joke new development seems to point to something rolling out in the near future. If a demo unit has the update, then surely, the software must be pretty close to being ready for the thousands of Galaxy Nexus owners on Verizon.
Right?
Yeah. I don't know either. At this point, I don't even know if Verizon knows what's going on.
Read: Why Did I Buy the Galaxy Nexus Again?
What I do know though is this. I have been waiting five months for an update to the Galaxy Nexus and in those five months, I haven't heard so much as a peep out of Samsung or Verizon.
I'm fed up, how about you?