Wait for Motorola Droid Bionic Ice Cream Sandwich Update Continues
Like their HTC ThunderBolt brethren, Motorola Droid Bionic owners continue to wait for any sort of official information about the Motorola Droid Bionic Ice Cream Sandwich update release date.
The update, which was promised for early Q3, remains unofficial and neither Motorola nor Verizon has let owners know when they should expect it.
Read: 5 Thoughts on the Motorola Droid Bionic Ice Cream Sandwich Update.
In fact, as we've already mentioned, neither company has done anything to clarify exactly what "early Q3" means. And it's that ambiguous term that has Droid Bionic owners frustrated once again.
Yesterday finally brought a bit of news to Droid Bionic owners, hungry for their scoop of Ice Cream Sandwich.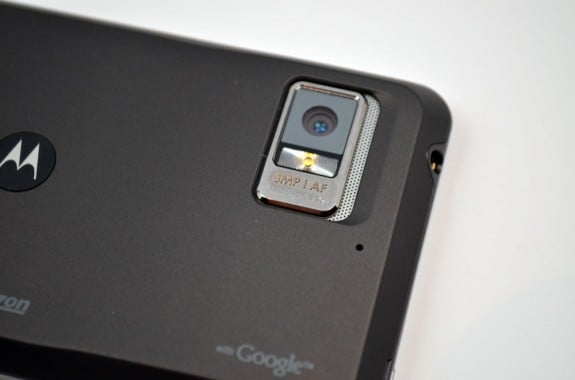 The Droid Bionic ICS wait continues.
Another leaked Droid Bionic build emerged which indicates that Motorola is still working on the update. Unfortunately, it's unclear exactly what the update means in terms of a release date.
It could be that the leaked version is the final version of the Droid Bionic ICS update. The update is said to have security measures and run smoother than any of the previous Droid Bionic ICS leaks.
Read: Slow Droid Bionic Ice Cream Sandwich Update Frustrates Owners.
Or, owners could look at the glass half-empty. Because the update appears to still be in Motorola's hands and not in Verizon's, the update could still be a ways off.
Remember, we've heard that it was slated to roll out in mid-August and that it was delayed because of the issues plaguing the Droid RAZR and Droid RAZR MAXX after they were updated to Android 4.0.
So, it could be that Motorola is still ironing some things out.
https://www.youtube.com/watch?v=TaJ4BlthS44
What's clear though is that owners continue to wait in silence, wondering when the update is going to arrive. And the sting could get even worse if Motorola decides to announce the Droid RAZR HD this Friday with Android 4.1 Jelly Bean on board.
It's looking like it might run ICS, but it would be a shame to see Moto and Verizon announce a device with the latest software while the still-capable Droid Bionic is still stuck on Android 2.3 Gingerbread.
So hopefully, some news emerges soon to make the wait for ICS more bearable for Droid Bionic owners.

This article may contain affiliate links. Click here for more details.