Wal-mart Planning to Sell iPad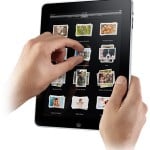 Bloomberg is reporting that Wal-mart will likely begin selling the iPad later this year. The world's largest retailer already sells an array of iPods and the iPhone 3GS.
"We anticipate being able to have the iPad later this year," Gary Severson, senior vice president of entertainment for Wal-Mart's U.S. stores, said in a telephone interview. The Bentonville, Arkansas-based company isn't prepared to provide specifics on the timing and pricing of the iPad, he said.
Touch computing is something that can only be appreciated in person. If Wal-mart does indeed pick up the iPad, the customers will likely eb able to go hands-on with the device in more than 3,000 stores nationwide.
Apple has sold well over a million iPads since it hit store shelves last month at Apple and Best Buy Stores.